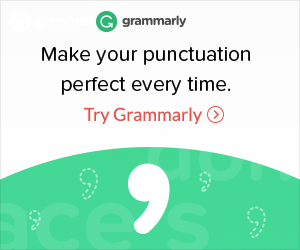 I wipe away my tears after hugging my Daughter.
"Listen Sweetheart, there is something I need to talk to you about." I say while I drop my bag on the floor in the front porch. "Put the kettle on and let's have some tea." I say, and I add "Let me greet Alaska first." as I head toward the backyard where our Alaskan Klee Kai is going crazy with excitement when he sees me. He is a rescue dog, from a nearby animal shelter, which we got a couple of months earlier, my miniature Husky!
The name Klee Kai comes from the Inuit words meaning "little dog".

Wikipedia
I open the double French doors and he jumps on top of me and starts licking my face and my neck and my arms and he growls and howls and wags his tale and jumps up and down! Wow! What a show of love and appreciation by this wonderful descendant of Wolves!
After he settles down I go back inside and sit down in the lounge with my daughter and have a warm cup of tea.
I start telling her about everything that has happened. I share my diagnosis with her, I explain autistic burnout. I explain the suicide attempt, I explain ADHD and OCPD. I watch her face carefully every time something new is placed into context. She listens intently and does not flinch. I finish my story and wait for her response.
She digests all the information and after a couple of minutes of silence she smiles and says: "So you are like Sheldon Cooper in the Big Bang Theory?! Just cooler! Finally an answer for your lifelong search for answers on why humans are the way they are :). Dad, you have been reading up on the history of mankind ever since I can remember. You have taught me how to be the best version of myself and how to love myself, my strengths and my weaknesses. You taught me how to be authentic.
You always thought of others first and how to help them live a better life."
She looks at me and makes the following statement: "I am so glad that you are still here, still alive. I understand everything you went through, and I can only imagine how tough it must have been. But I also know that you are the strongest person I know. It is time now for you to be the authentic self you were meant to be. I have been saying this for a long time, you can now do what you taught me to do: be authentic!"
And just like that my daughter accepted reality and applied one of my favorite sayings:
"Do what you can, where you are, with what you have."
We continue chatting about the beauty of my high-functioning Autism. We talk about how it was not suicide really, but more re-birth. We agree that the scar is a cesarean scar!
We catch-up on what happened in her life the past 2 weeks and we pick up where we left off. Only this time, it is different…
Lighter, focused, real, calm, smooth, happy and exciting!
We chat until late that evening and I realize she is exactly like me: an eternal optimist!
After she went to bed, I take a shower and take my medication, get into bed and for the first time as my complete self I drift away and fall asleep in my own home with people I love and I sleep the sweetest sleep I have ever known 🙂
Just arrived
Our anonymous gods collection is here.
Read more on: